Prepare and manage the sale of your business.
With help from experts who've been there before.
We focus on small Main Street business owners like you.
Over 50% of deals fail during due dilgence. Our platform and team of experts will guide you through the steps to successfully sell your business.
Start your journey with a free, estimated valuation. We also provide curated content specific to how you plan to exit. Chances are you've never done this before, so we help you learn what you need to know and what to expect.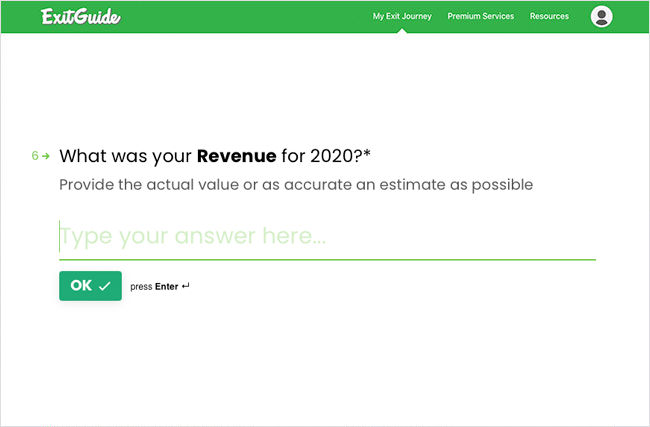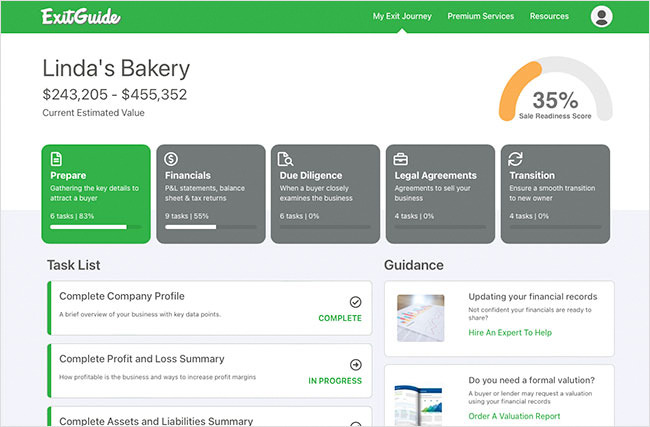 A personalized dashboard to guide you through the preparation process, combined with access to experts who can answer questions about important topics such as setting an asking price, preparing for due diligence, and the types of legal agreements you will need.
Once due diligence is complete, you and your buyer will have everything in place to engage a deal team. Our experts help you define key terms, put the necessary agreements in place, and close your transaction with confidence.
Technology and expert resources to provide the help you actually need.
Sellers with unrealistic expectations or a lack of a preparation are highly unlikely to complete a transaction. These are avoidable mistakes. ExitGuide combines technology with subject matter experts to help all small business owners prepare their businesses for sale and close the transaction.
Whether you are ready to exit soon or in a few years, the right time to plan your exit is today.
ExitGuide helped me present my business to a buyer and gave me an understanding of what to expect through the process, all without the big commissions of a broker!
Jim Lehman
, Therapy Works

Jim Lehman, Therapy Works
I had so many ideas that I did not know which one to pursue. After the coaching session, I had a clear picture about what to do and how to accomplish those goals.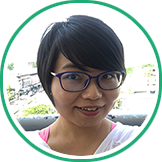 Lynn Yang, Kiss Life Academy
ExitGuide helped us understand how to approach the asset purchase process for our business – we were well prepared to engage the buyers because of ExitGuide.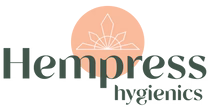 McKenna Avery, Hempress Hygenics
ExitGuide has been helpful in teaching me what is most important for me to focus on to get my business ready to sell in the future.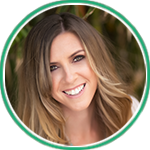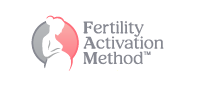 Heidi Brockmyre, Fertility Activation Method
ExitGuide has been pivotal in preparing us with the right tools of strategy in order to get our business ready to sell. Thanks to their professional help, tomorrow's future looks brighter than yesterday.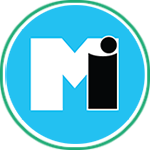 Chris Scherer, Mertek
Our coaches help you prepare and close the deal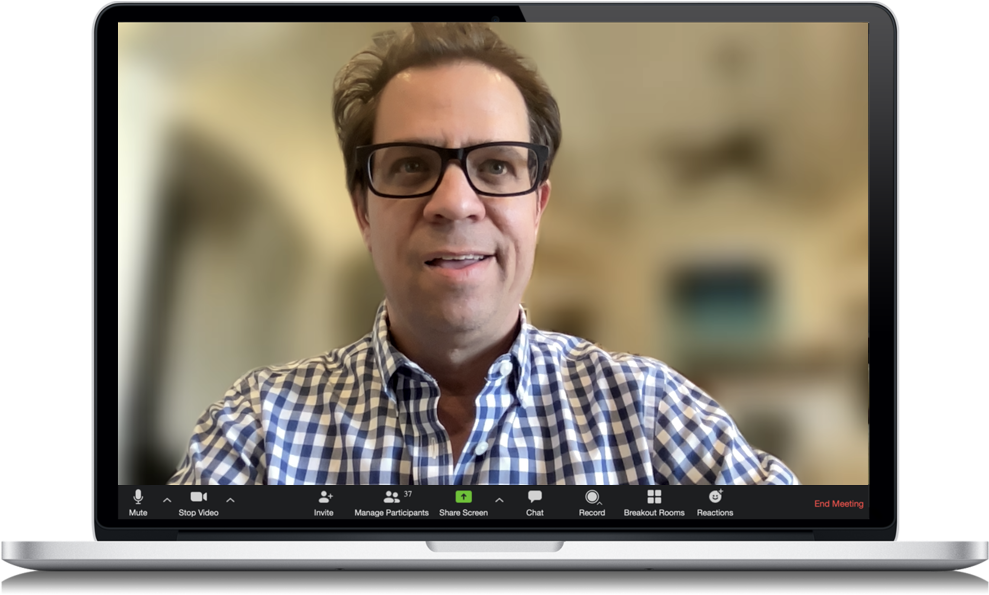 Our coaches can help you prepare to exit or manage the deal process. Start with a session to answer questions about your options, the information you need to show a buyer and when the time comes, we coach you and your buyer through the steps to completing the sale.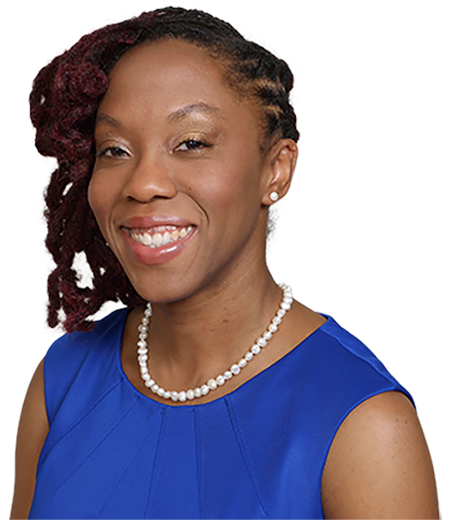 Dr. Priscilla Kucer
Strategic Business Coach & Consultant
Priscilla is a Strategic Business Coach and Consultant who works with micro business owners to help them scale their business by learning strategies to improve their goals, processes, and operations. She draws on 15 years of experience in organizational development, leadership, psychology, and education to help you succeed. Dr. Kucer also holds multiple degrees in psychology.
Chris Gay
Strategic Business Coach & Consultant
Chris has over 30 years of experience owning and leading small to medium-sized businesses. He was CEO of Roto-Rooter Plumbing Company with 120 employees in two states. After successfully handling the sale and transition of Roto-Rooter, he worked as a manager in the consumer division at Apple Computer, as the chief operating officer for an alternative energy company, and owned a financial research company.
Brian Fleming
Strategic Business Coach & Consultant
Brian has extensive experience helping entrepreneurs realize the potential of their hard work with exits in a variety of industries. His deal facilitation and execution spans more than 20 years and includes small business sales as well transactions such as Innowera selling to Magnitude Software, Aprimo's sale to Teradata, Funding Tree sale to American Fundraising, and Citadel's sale of Parago. He specializes in growth and value enhancement with marketing/sales, corporate development, and strategic buyer matching.